Artist Statement
As the founder of PhiladelphiaDANCE.org and the Dance Journal, photography was initially a means for me to capture and record dance and movement in the Philadelphia region. But it has become so much more! It is a process by which I can tell stories, champion social causes, and explore the world around me.  I am fascinated by how images can capture fleeting moments in time, stir emotions and create impact. An image can create unexpected, accidental, and coincidental connections giving a view into new realms. I find myself most intrigued by the range of human expression along with the richness of our diverse cultures, customs, celebrations, dance, art, food, and connection to our planet. It has been a privilege to capture life and nature and, most importantly, our shared humanity.
Artist Bio
A graduate of the University of Pennsylvania with advanced degrees in Psychology and Education, Steven Weisz is an entrepreneur and CEO for several for-profits and non-profit corporations in the region. He is also an adjunct professor of Psychology with several local Universities. Steven is currently the CEO of Delaware Valley On Line, one of the first regional Internet Service Provides that now focuses on business-class web hosting, design, and internet marketing for clients that range from small to mid-size companies to universities and colleges and the non-profit sector. He is president and founder of Rainbow Promotions Inc., a special events and entertainment agency established in the late '70s that services corporate and retail accounts locally and nationally. Steven is the Founder of PhiladelphiaDANCE.org, the largest web presence, resources for the dance community in the greater Philadelphia region, and the Founder and Editor of The Dance Journal. His involvement in the dance community extends to being Director of Graffito Works, an international platform for dancers and performing artists to create site-specific work and make it readily accessible to the public.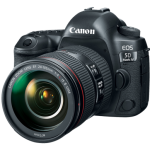 GEAR
Camera: Canon EOS 5D Mark IV
Lens:  Tamron 70-200mm F/2.8m  |  Tamron 15-30mm f/2.8  |  Tamron 24-70mm f/2.8  |  Sigma 85mm f/1.4 DG HSM Art Lens.